Apologetic Forum – Arlington, WA
January 23, 2015
Free
Apologetics Forum is pleased to present Patrick Nurre from the Geology Learning Center, speaking on the topic of Egyptian Chronology and the Bible.
When: January 23, 2015
7:00 – 9:00 PM
Contact: Heinz Lycklama
425-501-5075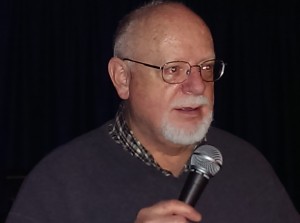 Patrick Nurre was trained in the secular view of geology. Over the past 40 years he has been actively involved in the Creation/Evolution issue in the field of geology. He has spoken to hundreds of college students, and is a popular speaker at many conventions and homeschool conferences. In 2005, Patrick created Northwest Treasures to provide opportunities to study geology from a Biblical perspective. In the fall of 2012, he opened the Geology Learning Center, a geology museum/educational center located in Mountlake Terrace. Patrick leads field trips each year to many geological sites including his annual field trip to Yellowstone Park in August.
Ministry: Northwest Treasures