Extreme Apologetics Conference – Pensacola, FL
August 3, 2015

-

August 7, 2015

$250
Mark your calendars for this FIVE DAY Extreme Apologetics Conference with Eric Hovind and Landon Mosley in Pensacola, FL.
When: August 3 – 7, 2015
Monday – Friday from 9:00 AM to 5:00 PM
Lunch will be provided by Creation Today
Where: The Creation Store
5800 North W. Street – Suite 9
Pensacola, Florida 32505
Cost: Includes lunch, course notebook, and Friday dinner. (Does not include lodging.)
Regular Price – $250 per person
Group Pricing (10+ adults) – $200 per person
Contact: Creation Today
(850) 479-3466
Reading List — Remember this list is not to be completely consumed, but we encourage those who plan to attend to at least read one book for each category. These are merely suggestions to help them in addressing the topics.
Historical:
"The Case for the Resurrection of Jesus" by Gary Habermas
"The Historical Jesus" by Gary Habermas
"The Case For Christ" by Lee Strobel
"Can We Still Believe the Bible?: An Evangelical Engagement with Contemporary Questions" by Craig Blomber
"Revisiting the Corruption of the New Testament" by Daniel Wallace
"The Old Testament Documents: Are They Reliable & Relevant?" by Walter C. Kaiser Jr.
Scientific:
"Darwin on Trial" by Philip Johnson
"Darwin's Black Box" by Michael Behe
"Signature in the Cell: DNA and the Evidence for Intelligent Design" by Stephen C. Meyer
"Icons of Evolution: Science or Myth? Why Much of What We Teach About Evolution Is Wrong" by Jonathan Wells
"The Devil's Delusion: Atheism and its Scientific Pretensions" by David Berlinski
"No Free Lunch: Why Specified Complexity Cannot Be Purchased without Intelligence" by William A. Dembski
"The Science of God: The Convergence of Scientific and Biblical Wisdom" by Gerald L. Schroeder
"In The Minds Of Men" by Ian T Taylor
Philosophical:
"Reasonable Faith: Christian Truth and Apologetics" by William Lane Craig
"To Everyone an Answer: A Case for the Christian Worldview" by Francis J. Beckwith
"Tractatus Logico Theologicus" by John Warwick Montgomery
"Warranted Christian Belief" by Alvin Plantinga
"I Don't Have Enough Faith to Be an Atheist" by Norman L. Geisler
"Defending Your Faith: An Introduction to Apologetics" by R. C. Sproul
"Always Ready: Directions for Defending the Faith" by Greg L. Bahnsen
"Mere Christianity" by C. S. Lewis
Legal, Political, and Human Rights:
"The Tragedy of American Compassion" by Marvin Olasky
"Money, Greed, and God: Why Capitalism Is the Solution and Not the Problem" by Jay W. Richards
"The Law Above the Law" by John Warwick Montgomery
"History, Law, and Christianity" by John Warwick Montgomery
"Christ our Advocate" by John Warwick Montgomery
"A Free People's Suicide: Sustainable Freedom and the American Future" by Os Guinness
"Same-Sex Marriage: A Thoughtful Approach to God's Design for Marriage (Thoughtful Response)" by Sean McDowell
"A Queer Thing Happened to America: And What a Long, Strange Trip It's Been" by Michael L. Brown
Cults:
"The Kingdom of the Cults" by Walter Martin
"Jesus Among Other Gods: The Absolute Claims of the Christian Message" by Ravi Zacharias
"Jesus and the gods of the New Age" by Ross Clifford
"What Every Christian Needs to Know About the Qur'an" by James R. White
The Problem of Evil:
"The Case for Faith" by Lee Strobel
"The Problem of Pain" by C. S. Lewis
"Deliver us from Evil" by Ravi Zacharias
"Did God Really Command Genocide?: Coming to Terms with the Justice of God" by Paul Copan
"The Invisible Hand: Do All Things Really Work for Good" by R C Sproul
"God, Freedom, and Evil" by Alvin Plantinga
Cultural:
"How Should We Then Live" by Francis Schaeffer
"Modern Fascism" by Gene Edward Veith
"The Gagging of God" by D A Carson
"The Case for Civility: And Why Our Future Depends on It" by Os Guinness
Who: Landon Mosley, Eric Hovind
---
Landon Mosley is a fellow of The International Academy of Apologetics, Evangelism & Human Rights of Srasbourg, France directed by Dr. John Warwick Montgomery.  He has also completed study in biblical Hebrew and international terrorism at the Rothberg International School of Hebrew University in Jerusalem, Israel.
---
Eric Hovind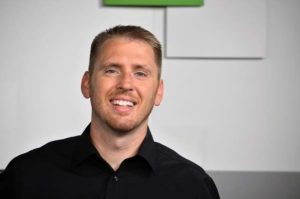 grew up immersed in the world of apologetics and following college graduation in 1999, he began full-time ministry. President and Founder of Pensacola-based organization, Creation Today, Eric's passion to reach people with the life-changing message of the Gospel has driven him to speak in five foreign countries and all fifty states. He lives in Pensacola, Florida with his wife Tanya and three children and remains excited about the tremendous opportunity to lead an apologetics ministry in the war against evolution and humanism. Much like a 21st-century Apostle Paul on Mars Hill, in June of 2013, Eric stood on the first monument to atheism in America to proclaim the Gospel of Jesus Christ to the atheist community.
Ministry: Creation Today