Atonement Free Lutheran Church – Arlington, WA
March 23, 2018 @ 7:00 pm

-

8:30 pm
Creation Presentation with Dr. Keith Swenson from Multnomah University at Atonement Free Lutheran Church in Arlington, WA.
WHEN: March 23, 2018
7:00 pm – Interpreting the Geology of Grand Teton National Park
WHERE: Atonement Free Lutheran Church
6905 172nd St NE
Arlington, WA 98223
CONTACT: Heinz Lycklama
425-501-5075
heinz@osta.com
https://www.apologeticsforum.org/event/interpreting-the-geology-of-grand-teton-national-park-dr-keith-swenson/
Interpreting the Geology of Grand Teton National Park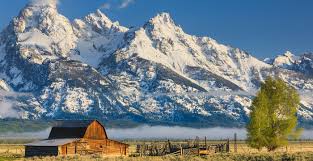 The Tetons in Northwestern Wyoming are arguably the most spectacular peaks in the Rocky Mountains. Millions of tourists to Grand Teton National Park each year are awed by its rugged mountain grandeur.
Park signs and interpretive rangers also explain the geological history of the Teton Range and its companion valley, Jackson Hole. Visitors are told that the mountains have been incrementally rising and the valley dropping over several million years. The range is said to be still forming and will continue to do so well into the future.
Bible believers should ask whether this is the best interpretation of Teton geology. Or could the Teton landscape have formed, given a Creation-Flood model of earth history? Please join us as Dr. Keith Swenson presents a beautiful Power Point program in which he addresses the park's secular message and then proposes a biblically-based alternative interpretation.