Cornerstone Bible Church – Lake Stevens, WA
February 24, 2019 @ 9:00 am

-

12:00 pm
Creation Presentations with Dr. Jonathan Sarfati from Creation Ministries International at Cornerstone Bible Church in Lake Stevens, WA.
WHEN: February 24, 2019
9:00 am – Jurassic Reality
10:30 am – Design, Deluge & Dilemma
WHERE: Cornerstone Bible Church
15533 75th St NE
Lake Stevens, WA 98258
CONTACT: Heinz Lycklama
425-501-5075
heinz@osta.com
---
Jurassic Reality: Dinosaurs and Most Asked Questions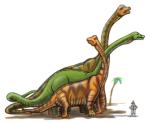 Description: People of all ages are captivated by dinosaurs. Unfortunately, evolutionists use dinosaurs to indoctrinate the young and the old with an earth history that includes millions of years but has no room for the Bible. This presentation will show the power of a person's starting assumptions (or "worldview") when
interpreting past events, and will define the different types of sciences used in investigating the world around us, with a thorough exploration of these enigmatic lizards. Let's take dinosaurs to the Bible and see what God's word has to say about them!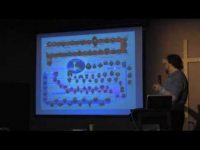 Widespread apostasy in young people—not because of lack of evidence, but lack of dissemination of the evidence.
Jesus as Creator, as well as Kinsman-Redeemer, meaning that He must be our blood relative.  This means that all humanity must come from Adam, also the ancestor of Jesus, the Last Adam.  Adam's sin brought death, so Jesus brought Resurrection—Rom. 5 and 1 Cor. 15 make an explicit connection.
Since death came through sin, fossil record must post-date Adam.  Explained by Genesis global Flood, which has other evidences.
Design in nature, including micro-machines.  Coded information stored on DNA.
Goo-to-you evolution requires information increase, but what we see are sorting out already-existing information, natural selection culling information, and mutations corrupting information.