Hartland Christian Camp – Badger, CA
July 17, 2016

-

July 22, 2016
Creation Camp with Eric Hovind at Hartland Christian Camp in Badger, CA.
WHEN: July 17-22, 2016 (Sunday-Friday)
WHERE: Hartland Christian Camp
Bryan Case
57611 Eshom Valley Drive
Badger, CA 93603
CONTACT: 559-337-2349
Eric Hovind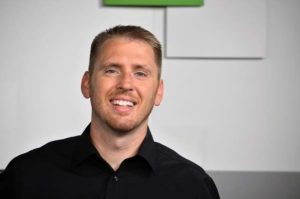 grew up immersed in the world of apologetics. Following college graduation in 1999, he began full-time ministry. As the President and Founder of Creation Today, Eric's passion to reach people with the life-changing message of the Gospel has driven him to speak in five foreign countries and all fifty states. He lives in Pensacola, Florida with his wife Tanya and three children and remains excited about the tremendous opportunity to lead an apologetics ministry in the war against evolution and humanism. Much like a 21st-century Apostle Paul on Mars Hill, in June of 2013, Eric stood on the first monument to atheism in America to proclaim the Gospel of Jesus Christ to the atheist community.
Ministry: Creation Today