Lewisville Bible Church – Lewisville, TX
January 21, 2018 @ 10:00 am

-

12:00 pm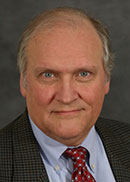 Dr. Jim Johnson will speak on biblical creation at Lewisville Bible Church in Lewisville, Texas. Dr. Johnson will demonstrate the importance of defending the Christian faith in a hostile world. Creation evidences are useful for four purposes: corroborating the Bible, contradicting false teachings, clarifying confusions, and celebrating Christ as our Creator. These four uses of creation apologetics will be illustrated by various animals, such as the polar bear, Stegosaurus, blue jay, and many more.
Date: Jan 21, 2018
9:00 a.m. "Defending the Faith: Starting with Genesis"
10:30 a.m. "Defending the Faith: Sailing the 4 C's"
Location: Lewisville Bible Church
609 S. Charles Street
Lewisville, TX 75067
For more information, please call 972.436.5648 or visit LewisvilleBibleChurch.org.