Rocky Mountain Creation Fellowship – Denver, CO
Creation Presentation with Dr. Charles Jackson from Creation Truth Foundation at the January meeting of Rocky Mountain Creation Fellowship in Denver, CO.
When: Friday, January 8, 2016
7:00 PM – Bacteria are not Evolving Resistance to Antibiotics
Where: Calvary Apostolic Church
5900 E. Yale Ave
Denver, CO
For more information, please visit the Rocky Mountain Creation Fellowship website at www.youngearth.org.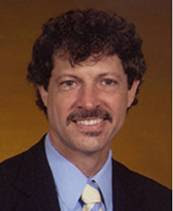 Dr. Jackson has four degrees in science and education from U. of VA and George Mason University. From 1980 to 2002, he taught secondary school sciences, college biology and chemistry, and teacher education classes. In 2003, Dr. Jackson founded Points of Origins Ministries and began teaching, speaking, and debating in creation science education. His emphasis has been in making the case for the literal interpretation of the Scriptural accounts as being both scientifically and historically true.
As a former youth pastor and schoolteacher, the work of "Dr. J" has been primarily focused toward Christian youth. Dr. J and his wife, Bonnie, are missionaries to American College Students, and have served Creation Truth Foundation in that capacity since January 2009. They are keenly interested in the liberation of Bible-believing college students, from the delusion that their faith has been refuted by modern scientific understandings. Dr. J has crusaded against evolutionary dogma on college campuses across the mainland United States, and also in Venezuela and Peru, in lecture settings and academic debates.  Dr. Jackson will speak on the topic of  "Bacteria are not Evolving Resistance to Antibiotics."
Ministry: Rocky Mountain Creation Fellowship
RMCF normally holds monthly fellowship meetings on the 2nd Friday of each month at 7 PM sharp (with occasional exceptions). The meeting will be prominently displayed on the website home page. At these meetings we provide a guest speaker to help educate God's people and the general public about the scientific evidence supporting creation. Past Speakers have included Dr. Duane Gish, Dr. Russell Humphries, Dr. Werner Gitt, Dr. Gary Parker, Dr. Jonathan Sarfati, Dr Dave Menton, Dr. Steve Austin and our own Dr. Ed Boudreaux. We video record the presentation and make it available for members to rent from our library, and if the speaker approves, we will also post the video to our website in the Video Archives section.
After the meeting we fellowship with snacks and refreshments. Our vast library of creation resources is also available at the monthly meeting for members to freely checkout creation materials.
If you have any questions feel free to contact us at any time.