The Home Church – Lodi, CA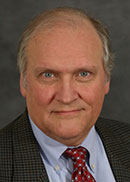 Dr. Jim Johnson will speak on biblical creation at The Home Church in Lodi, California. He will demonstrate the importance of defending the Christian faith in a hostile world and help Christians to provide a rational defense of their faith. By examining what Scripture says about a wide variety of topics including astronomy and polar bears, he will provide strong evidence that the history recorded in Genesis is true in every detail.
Date: Jan 28, 2018
Schedule
9:30 a.m.  "What Does Scripture Say About the Sun, Moon, and Stars?"
10:30 a.m. "Genesis on Trial"
6:00 p.m. "Why We Need Creation Apologetics"
Location: The Home Church
11451 N. West Ln.
Lodi, CA 95242
For more information, please call 209.339.7333 or visit TheHomeChurch.net.