The Master's College – Santa Clarita, CA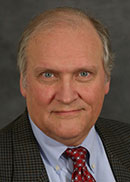 Dr. James Johnson will be presenting "Applying Forensic Science to Creation Apologetics" to the Bible Science Association of Los Angeles via a two-way, live-streaming, video teleconference on January 17, 2015 at 5:30 p.m. (PDT). 
Please call (661) 755-9148 or visit bsa-ca.org for more information.
For campus map, visit www.masters.edu/visitorinfo.aspx.