Woodin Valley Baptist Church – Bothell, WA
September 7, 2017 @ 7:00 pm

-

8:30 pm
Creation Presentation with Dr. Don Johnson at Woodin Valley Baptist Church in Bothell, WA.
WHEN: September 7, 2017
7:00 pm – Awesome Eclipse & Other Astronomical Wonders
WHERE: Woodin Valley Baptist Church
5400 228th St SE
Bothell, WA 98021
CONTACT: Dr, Heinz Lycklama
425-501-5075
heinz@osta.com
---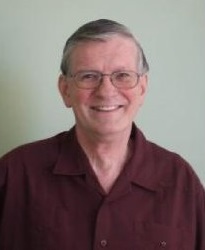 Speaker: Dr. Don Johnson has earned PhD's in both Computer & Information Sciences from the University of Minnesota and in Chemistry from Michigan State University. He was a senior research scientist and consultant for 15 years, and taught 20 years in universities in Wisconsin, Minnesota, California, and Europe. Since "retiring," he has done consulting, speaking, and writing (4 books & several peer-reviewed papers). He has made presentations across the US and on most continents.
His www.4iam.org Christian Website has links to several video presentations and printable flyers, as well as to his two secular science Websites (peer-reviewed papers).