Apologetics Forum – Arlington, WA
January 26, 2018 @ 7:00 pm

-

8:30 pm
Creation Presentation with Dr. Rob Carter at the Apologetics Forum in Arlington, WA.
WHEN: January 26, 2018
7:00 pm – Evolution's Achilles' Heels
WHERE: Atonement Free Lutheran Church
6905 172nd St NE
Arlington, WA 98223
CONTACT: Dr. Heinz Lycklama
425-501-5075
heinz@osta.com
https://www.apologeticsforum.org/event/evolutions-achilles-heels-dr-rob-carter/
---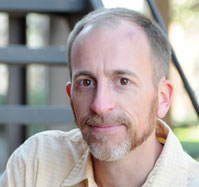 Speaker: Dr Carter was converted to Christ at an early age, but did not know what to do with the theory of evolution. He always knew what he wanted to believe, but had no way to express what he was thinking and no evidence to support his views. In his freshman year of college, he was exposed to the information for creation for the first time and soon after adopted it as his modus operandi. He says he felt a tremendous joy when he realized his science and his religion were no longer at odds. This joy (and, he says, Creation magazine and the Journal of Creation) enabled him to get through the in-depth evolutionary training of his undergraduate and graduate programs with his faith intact.